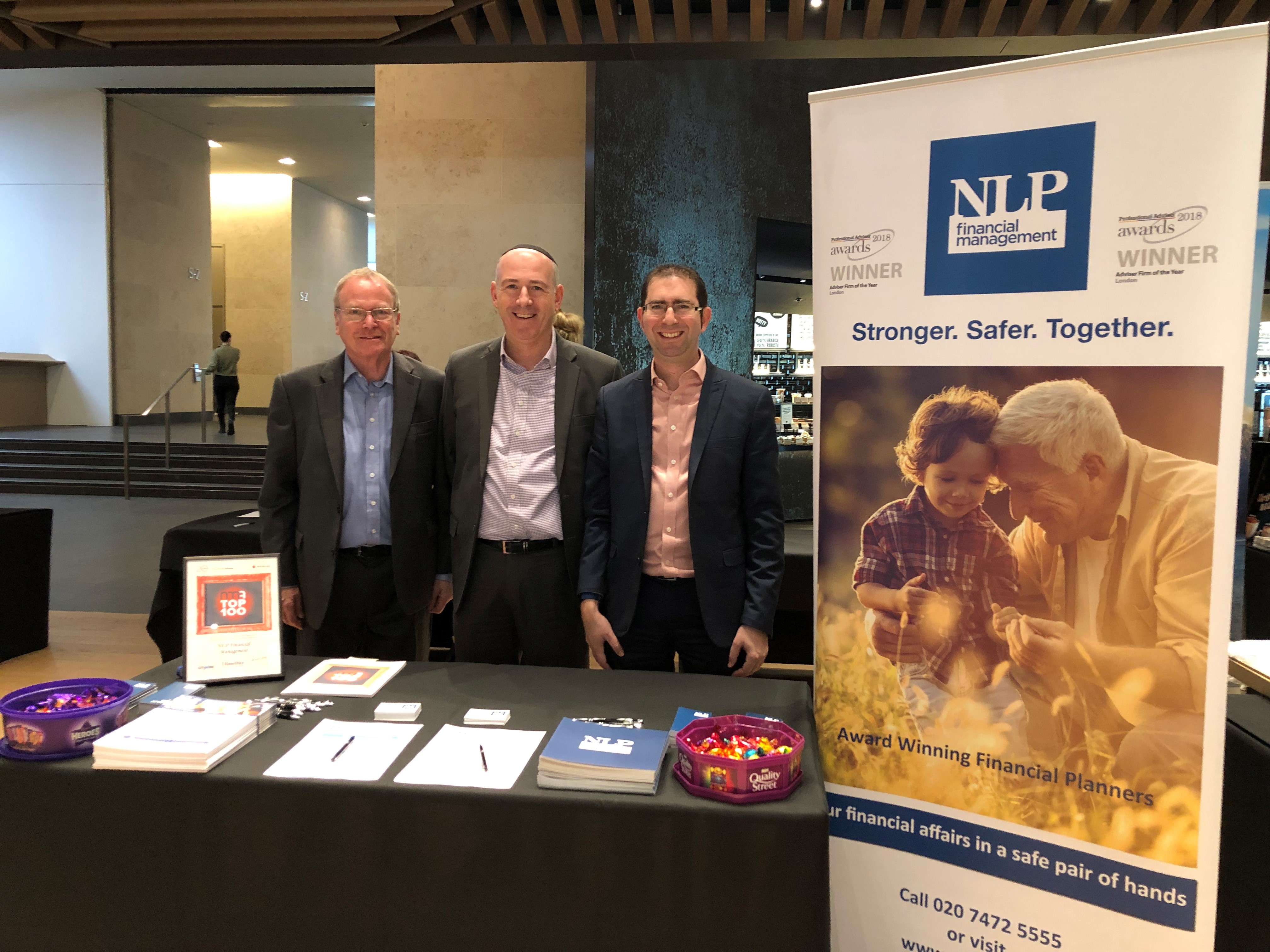 It's become relatively standard practice over recent years, for medium to large companies to offer their employees access to a range of staff benefits that are over and above the traditional areas of private healthcare and life insurance.  Some even provide free food, holidays and unlimited flexi-time!*
A benefit that is growing in both popularity and need, is that of financial education, with the opportunity for employees to meet professional financial planners who can demystify what can be perceived as a complicated subject.  With 94% of UK workers experiencing money worries, 77% of these say their work is impacted and productivity is impaired, with protection, budgeting/planning and tax being among the highest concerns.**
There are various ways in which financial education can be implemented within businesses, from workshops and presentations on a range of financial topics, to one-to-one meetings; or as in the case recently, attending a benefits fair at Goldman Sachs, with whom NLP Financial Management has had a long-term business relationship.
Whilst events such as these usually cover a wide selection of wellbeing providers, employees can informally meet finance professionals and ask questions in a relaxed environment, with the option of continuing the discussions afterwards, should they wish to do so.
Crucially, these events help employees to start having conversations about aspects of their current or future finances that they may have pushed to one side.  It's a common misconception that individuals need a large capital sum of money before speaking to a Financial planner, when in fact, a beneficial relationship can be started early on, that can help people effectively formulate their financial futures and put themselves in a far better position later on in life.
If you'd like to discuss the option of NLP Financial Management attending your workplace please contact us at [email protected]
*https://www.glassdoor.co.uk/blog/best-place-to-work-with-great-comp-and-benefits/
** https://www.closebrothersam.com/for-employers/news-and-insights/25-million-uk-employees-affected-by-money-worries-while-at-work/
Pictured – Ed Beaber (Business Development Consultant), Adam Katten (Managing Director) and Elliot Gothold (Chartered Financial Planner).