Chad Atwal
Senior Financial Planner
Chad Atwal graduated with an Economics degree in 1999 and started his financial planning career in 2000. He has previously advised clients at BDO Stoy Hayward Wealth Management and Mercer and originally joined NLP Financial Management in 2005.
Chad works closely with professional connections and develops relationships with their Individual and Corporate Clients. Whilst he has particular strengths in Tax and Investment Planning, he is passionate about understanding what's truly important to a client and creating an individual financial plan to help them achieve their objectives. He works closely with all his clients and meets them frequently to review the plans and advise as required. He sits on our investment committee and having experienced stock market downturns in 2000 and again in 2008, Chad attaches particular importance to ensuring clients fully understand their portfolios and long term planning.
Away from work, he enjoys spending time with his young family and friends. He has recently joined the coaching team of his son's football team and enjoys all sports, in particular Cricket and Football.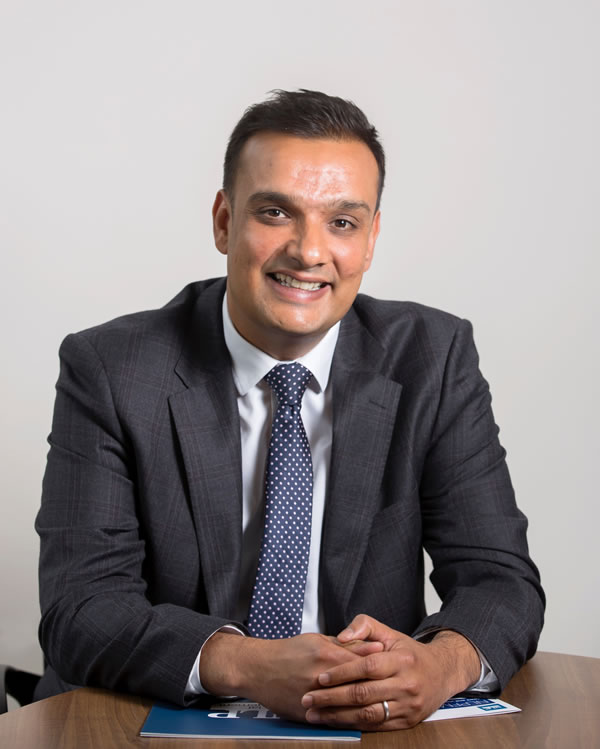 "We have appreciated Chad's approach to providing financial advice. This started with him helping us to undertake a full and frank review of our financial situation and enabling us to consider our options both in the short term and for our future. Chad manages to explain our financial position, for example in relation to tax using straightforward language.

When we have queries Chad responds swiftly and our regular review meetings give us space to review and take different action as appropriate. We value the relationship Chad has built with us and his calm and always professional approach.

Lee and Frances, London
"We engaged Chad in 2013. In the main, his focus has been on Retirement Planning and in particular, our future income following my forthcoming retirement. He has also helped myself and my wife in other planning areas such as Pension Contributions, Lifetime Allowance Protection, Tax and Estate planning.

NLPFM manage the funds in my pension and as I am approaching retirement, Chad carries out periodic cash flow planning and has amended the investment strategy, as appropriate. He meets with us at our home regularly to update us on progress and to review our retirement plans. The meetings are very helpful and keep us focused. He always explains matters in a clear and concise manner, and follows these up with written notes of our discussions.

We enjoy working with Chad. He is extremely personable, listens to what our requirements are and deals promptly with all matters. We feel very assured by his approach.

Geoffrey and Brenda, London
"I have been working with NLPFM since August 2017 where they have been supporting me with pension auto- enrolment, recommended through the Payroll company that I use. I have found their service both supportive and responsive and in particular, Chad who has provided me with helpful and constructive advice throughout. I have felt assured throughout the entire process that I was in the capable hands of professionals who know and understand their business therefore leaving me worry and stress free. Even at the end of the process, Chad was available to support and guide me with the on-going requirements to my pension administration and I feel comfort knowing that if I have problems in the future he is just a phone call away to assist me. I would strongly recommend this company and offer them my warm thanks for supporting me seamlessly through what initially seemed a daunting statutory process".

Julia Lamb, Company Director, London
"I have been with my Accountants for businesses which was held by the family from the early sixties. After retirement, they recommended Chad who has looked after our investments with sound advice on all aspects including inheritance taxation. The meetings are helpful and he is only a phone call away when needed.

Excellent customer service.

Jenny, Kent
Looking for more financial clarity and peace of mind? Call us today on 020 7472 5555.