Plan ahead to leave more for your loved ones, and secure your estate.
Inheritance tax planning (IHT) is a notoriously complex area where the rules are constantly changing…
IHT currently stands at 40% above the nil rate band (£325,000). At NLP Financial Management our consultants specialise in bringing clarity and peace of mind to this important and complicated area.
With our IHT experience and with our team keeping constantly up to date with the legislation and rules, we can help you effectively plan how to pass on your assets to your children and beneficiaries.
There are currently many ways you can reduce your tax liability in this area, including:
Making gifts
Investing in specific assets that are exempt from inheritance tax
Taking out appropriate life insurance to cover your IHT liability
Using trusts alongside specialist investment products
The right strategy for you will likely differ from someone else with a unique set of financial circumstances.
By speaking with a qualified IHT consultant, you can tailor a financial plan which is right for your needs and goals, basing your decisions on solid information.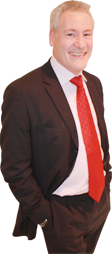 If you'd like to speak to an adviser about your inheritance tax, call us on 020 7472 5555 or fill in the form below. Alternatively, you can also download our brochure below.
Download our brochure
"I have been with my Accountants for businesses which were held by the family from the early sixties. After retirement, they recommended Chad who has looked after our investments with sound advice on all aspects including inheritance taxation. The meetings are helpful and he is only a phone call away when needed.

Excellent customer service.

Jenny, Kent
Free
Consultation
Our first meeting together is free and without obligation, allowing you to consider whether you would like to work alongside us.
Multiple
Levers
There are many options available to reduce your IHT liability, including wedding gifts, annual exemptions and wills. Our team can help you discern the best blend.
Comprehensive
Planning
Perhaps you need IHT planning, as well as other tailored, integrated services such as wills, probate or accounting. Our team brings the solutions you need under one roof.
Extra Peace
of Mind
Our clients often have highly complex estates which require careful planning. We can ensure you leave no stone unturned in safeguarding your wealth.
From financial planning to pensions, inheritance and tax-efficient investments, NLP Financial Management are a safe pair of hands for your financial affairs. Find out more below.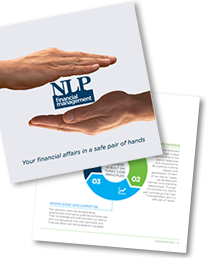 Manage your company's pension scheme and protect your business, staff and directors through tailored planning
Find out more
Want to leave more for your loved ones? Call us today on 020 7472 5555.