Protect and safeguard your family.
Is your family protected in the event of critical illness, inability to work or should the worst happen?
It's important to consider a financial safety net for those you love, throughout all stages of your life, as your needs will change over time. It's important to get the right advice and choose the products that are most suited to you. These may include:
Life protection
Income protection
Critical Illness cover
Most clients have a need for some form of cover and research indicates that many under-estimate the level of cover required.
Areas we can help with include advising on personal protection or using corporate policies to protect the business and its employees.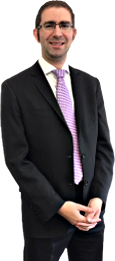 If you'd like to speak to an adviser about protection planning, call us on 020 7472 5555 or fill in the form below. Alternatively, you can also download our brochure below.
Download our brochure
"What a pleasure it is to deal with Graham a) he is terribly efficient and good and b) always a pleasure to deal with and good humoured.

RMT Somerset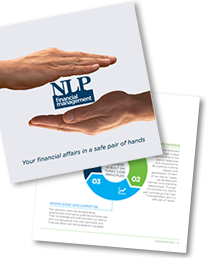 Find out more about our clients, who we are and how our financial planning and investment process works.
Download our brochure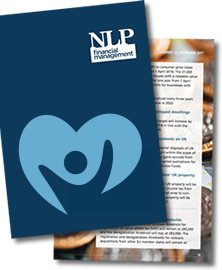 We are dedicated to "giving back" to charities through a percentage of fee donations.
Find out more
Protecting against illness and death
Make sure your family and loved ones are protected in the event of your death or critical illness. Plus funeral costs are high, so plan ahead to cover all necessary expenses.
Permanent health insurance
Although we think it will never happen, if you found yourself suddenly unable to work, how would this affect your household financially? We can help you ensure you still receive an income.
Mitigating inheritance tax liability
We can discuss ways for you to help protect your family against any foreseeable inheritance tax due on your estate.
From financial planning to pensions, inheritance and tax-efficient investments, NLP Financial Management are a safe pair of hands for your financial affairs. Find out more below.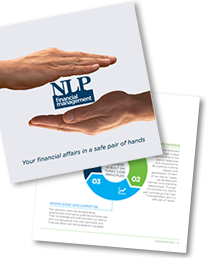 Manage your company's pension scheme and protect your business, staff and directors through tailored planning
Find out more
Looking to create a solid protection plan? Call us today on 020 7472 5555.