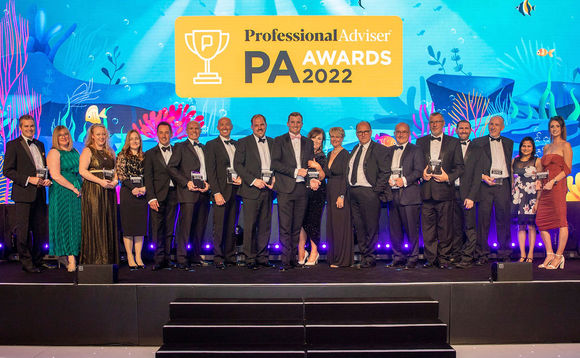 The Professional Adviser Awards, now in their 17th year, are designed as a platform for adviser businesses to showcase their knowledge, skills and commitment to their clients and client relationships throughout the United Kingdom.
At the recent Black Tie awards ceremony in London, which we were finally able to attend in person, NLP Financial Management were shortlisted for the 9th consecutive year in the "Best Adviser Firm of the Year (London)" category, alongside only 8 other companies in the capital who also received this accolade.
In the category "Best Financial Advisers to Work For", which is currently in its 4th year running, we were thrilled to collect our Award Trophy alongside a selection of only 19 other financial firms, bearing in mind there are approximately 5,300+ financial advice companies currently operating within the UK. *
We are extremely proud to be the only firm in London to be both shortlisted in the Best Adviser Firm category for such a long period of time as well as being recognised for the last 4 years as a company of choice for our employees, especially considering the tumultuous times that we have recently experienced.   One of our core values is to put our clients at the centre of everything we do and this unwavering commitment has undoubtedly contributed to our success in these awards.
It continues to be a challenging and volatile environment in which we work and we are exceptionally proud of our team who have consistently dedicated themselves to delivering our high levels of customer care and service.
Adam Katten, Managing Director said "Our entire team are highly deserving of these achievements and I can only thank everyone who has helped us to achieve these results.  We will relentlessly continue to drive future improvements throughout the NLPFM business so we can announce our 10th year of recognition in 2023."
*https://www.ibisworld.com/united-kingdom/market-research-reports/financial-advisers-industry/